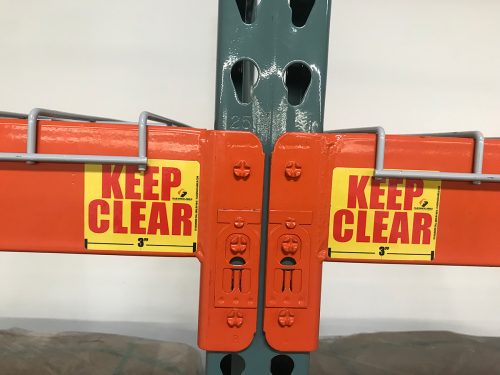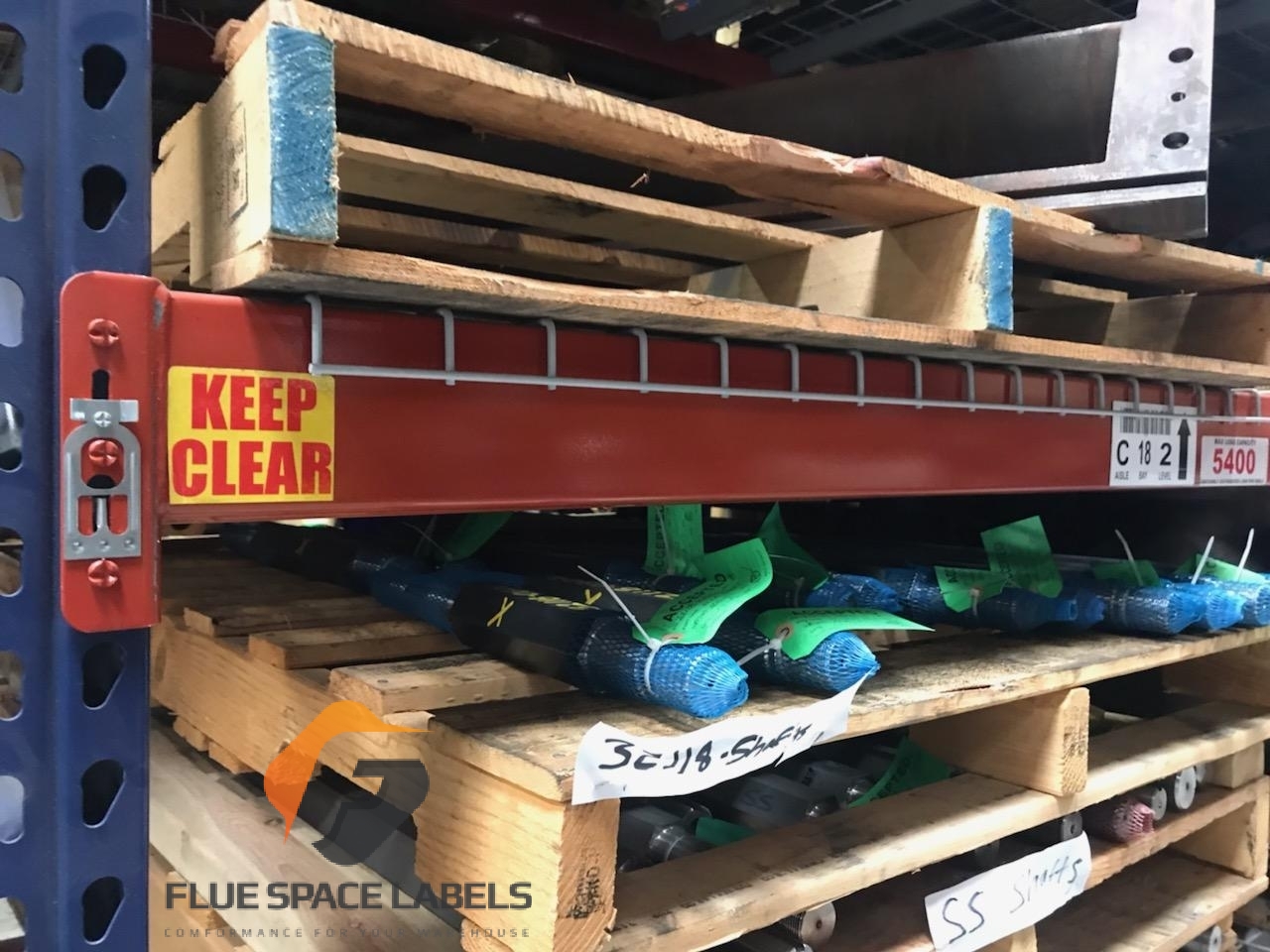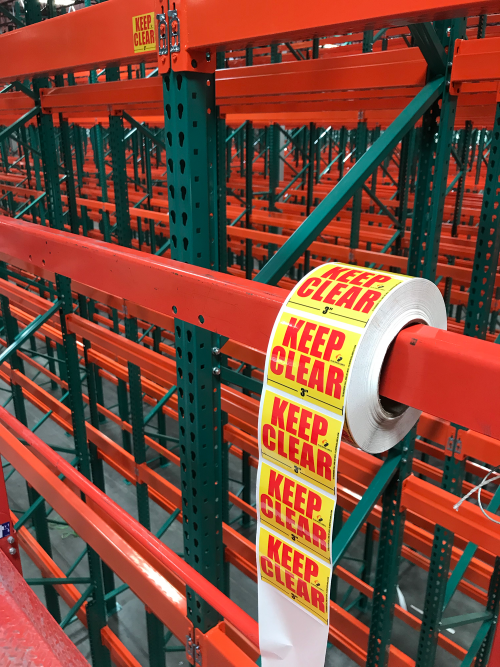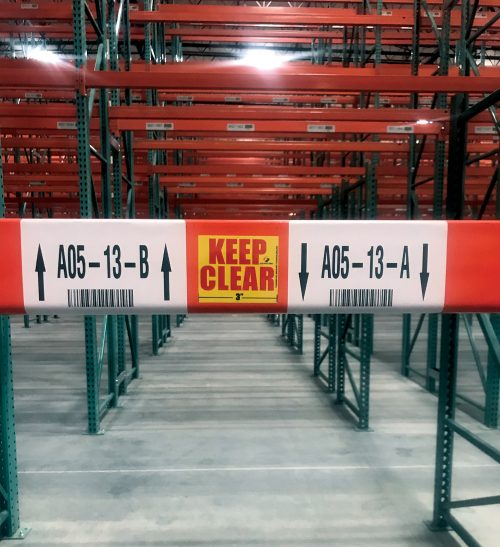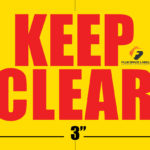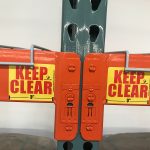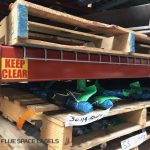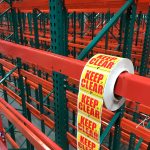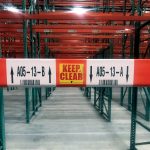 3″x3″ Flue Space Label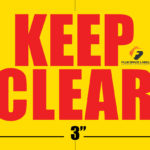 3″X3″ OSHA Yellow with Red Large typeface makes it easy for your warehouse workers to see in low light conditions. Our Labels are made to fit any 4-inch step beams with a wire deck or without. In addition, our Labels work great in ambient and cold room storage facilities. Our Labels are durable, easy to clean, and are made of high-quality label paper.
Description
Additional information
Specifications
Bulk Purchase
Description
3"x3" Flue Space Label
What is a Flue Space Label? A flue space label is a custom-designed and printed "OSHA" yellow label with Large Red font that reads "KEEP CLEAR" in the center.
The purpose of a flue label is to provide a visual representation to your forklift operators and local fire department personnel that the transverse flue space requirements in your pallet racking system should always be free of obstructions.
But, more importantly, the primary purpose of flue space labels is to allow the fire sprinkler system in a warehouse to work correctly in case of a fire.
Our standard 3″x3″ Flue Space Labels are easy to install and come in an OSHA Yellow Background and 85 pt. Boldface type makes it easy for your warehouse personnel to view and read.
We print our labels on heavy-duty label stock for medium-duty jobs and vinyl for heavy-duty jobs where oil, water, and heavy forklift traffic is present.
With High Gloss treated for long-lasting our 3″x3″ Flue Space Labels are suitable for step beam sizes; 3.5 inch up to 5-inch. For 6-Inch Step beams, please use  3″ x 4″ Labels.
Ideal For Step Beam Colors

Our OSHA yellow with the red "Keep Clear" Flue Space Labels are ideal for pallet rack step-beams in the following colors listed on this chart.
Currently, in the market, the 3″x3″ Flue Space label is the most sought out and most commonly used in Southern California. Depending on the classification of your products, your label installation can vary from 1, 2, or three labels. If you don't know what your labels requirements are? Please contact your HPS Consultant, or we can talk to them on your behalf.

Additional information
| | |
| --- | --- |
| Stock Type | Semi-Gloss Paper w/ UV Coating, Heavy-Duty Vinyl, BOPP |
| Package Quantity | 100 PACK, 150 PACK, 500 ROLL, 1000 ROLL, 2500 ROLL |
3″  x 3″ OSHA YELLOW BACKGROUND
Durable Heavy Duty Stock
High Gloss / Fire retardant treated stock
Large Size Bold WARNING RED Font for visibility
Rounded Corners (straight corners optional)
Notched on top and Bottom for precise installation
Suitable for ambient and cooler/chiller applications
Easy to Install
Permanent stick adhesive
Are you looking to buy 3″ x 3″ Flue Space Labels in large quantities? We offer significant discounts for orders over 10,000 flue space labels.
Depending on the number of labels ordered, it may take up to 5 business days for us to produce your labels. If you need your flue space labels in a shorter time? We offer expedited service for an additional cost.
For your job to qualify for NEXT DAY print, your order must be paid and approved by 9:00 AM of the order date.