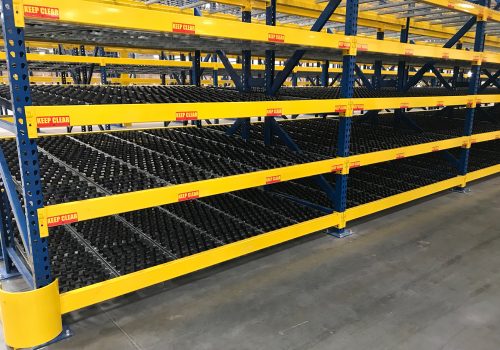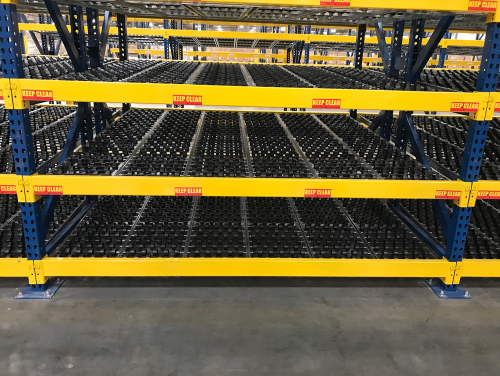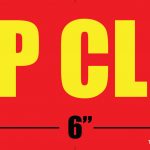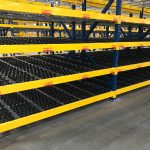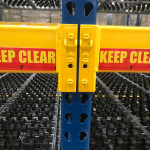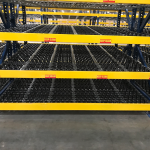 6″x2″ Flue Space Labels Inverted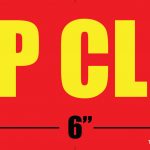 6″x2″ Flue Space Labels Inverted
6″X2″ Flue Space Labels Inverted has a warning red background with Yellow Large Typeface. That makes it easy for your warehouse workers to see in low light conditions. Our Labels are designed to fit any 3.5-inch step beams with wire deck or without. The Red Background with Yellow typeface Flue Space Label is an alternative for light-colored step beams, commonly used on yellow or light gray stem beams. Our Labels are compliant with any jurisdiction in Southern California, where Flue Space label enforcement is
Description
Bulk Purchase
Specifications
Description
6"x2" Flue Space Label - Inverted
Our red background 6″x2″ Flue Space Labels Inverted with yellow fonts are an alternative to our standard yellow background Flue Labels.
The Red background with yellow fonts Flue Space Labels should only be used when your pallet racking systems consist of yellow or light-colored step beams.
Although, we offer these labels as an alternative, please check with your jurisdiction for approval. Some counties in Southern California, may not accept the Red Background Label. When you purchase your labels from us, we will speak directly with your city's fire authority and get approval for you.
Our Flue Space Labels are easy to install. They come in a WARNING RED Background with Yellow Bold type-face, making them easy for your forklift operators to read. Flue Space Labels help keep your transverse flue spaces clear of obstructions, help your fire sprinkler system work correctly in case of a fire.
We print our labels on heavy-duty label stock for medium-duty jobs and vinyl for heavy-duty jobs where oil, water, and heavy forklift traffic is present.
High Gloss treated for long-lasting. 6″x2″ Flue Space Labels are suitable for step beam sizes; 4 inch with wire deck. We can also print labels that are 6″ width X 4″ height for use with step beams with no wire deck.
If your requirements are different, please contact us before ordering.
Our Warning Red Background with the Yellow "Keep Clear" Flue Space Labels are ideal for pallet rack step-beams in the following colors listed on this chart.
Ideal for step beam colors

Currently, in the market, the 3″x3″ Flue Space labels are the most sought out and commonly used in Southern California. Depending on your products classifications you may be required to use 1, 2, or 3 Flue Space Labels. If you don't know what your Flue Space Labels requirements are? Give us a call, and we will contact your High Pile Storage Consultant on your behalf and provide you with a drawing of where to place your labels.

Our Red with Yellow Fonts Flue Space Labels is an alternative to the standard Yellow with Red fonts Flue Space Labels. The red background with yellow fonts Flue Space Label is accepted by all Jurisdictions and should only be used on yellow step beams, light gray or light color painted step beams.
We usually keep a small quantity in stock, but depending on the number of labels your project needs, there might be a delay for us to print your flue space labels. In some cases, depending on the quantity needed, it may take up between 5 to 8 business days for us to produce your labels. If you need your flue space labels in a shorter time? We offer expedited service for an additional cost. For more information on turn around time, please visit our Frequently Asked Questions or call us to find out more about delivery dates and availability.
For your job to qualify for NEXT DAY print, your order must be paid and approved by 9:00 AM of the order date.
6″ x  2″ Warning Red BACKGROUND
Durable Heavy Duty Stock
High Gloss / Fire retardant treated stock
Large Size Bold OSHA YELLOW Font for visibility
Rounded Corners
Notched on top and Bottom for precise installation
Suitable for ambient and cooler/chiller applications
Easy to Install
Permanent stick adhesive