Flue Space Labels Customer Service
I have an upcoming project, how do I know which Flue Space Label to use?
When it comes to complying with High Pile Storage conformance, there seems to be a gray area as to what is required by most jurisdictions in Southern California and States that require flue Space labels.
If you research the web and read most High Piled Storage requirement manuals, they all state that you must have a "3-inch yellow Flue Space Label" with the red fonts that read "KEEP CLEAR" in the center.
While the Yellow Flue Label with Red fonts may work for most standard beam colors like; Orange, Blue, Red, green, and Black, that may not be the case if you have light color load beams such as yellow, white or light gray.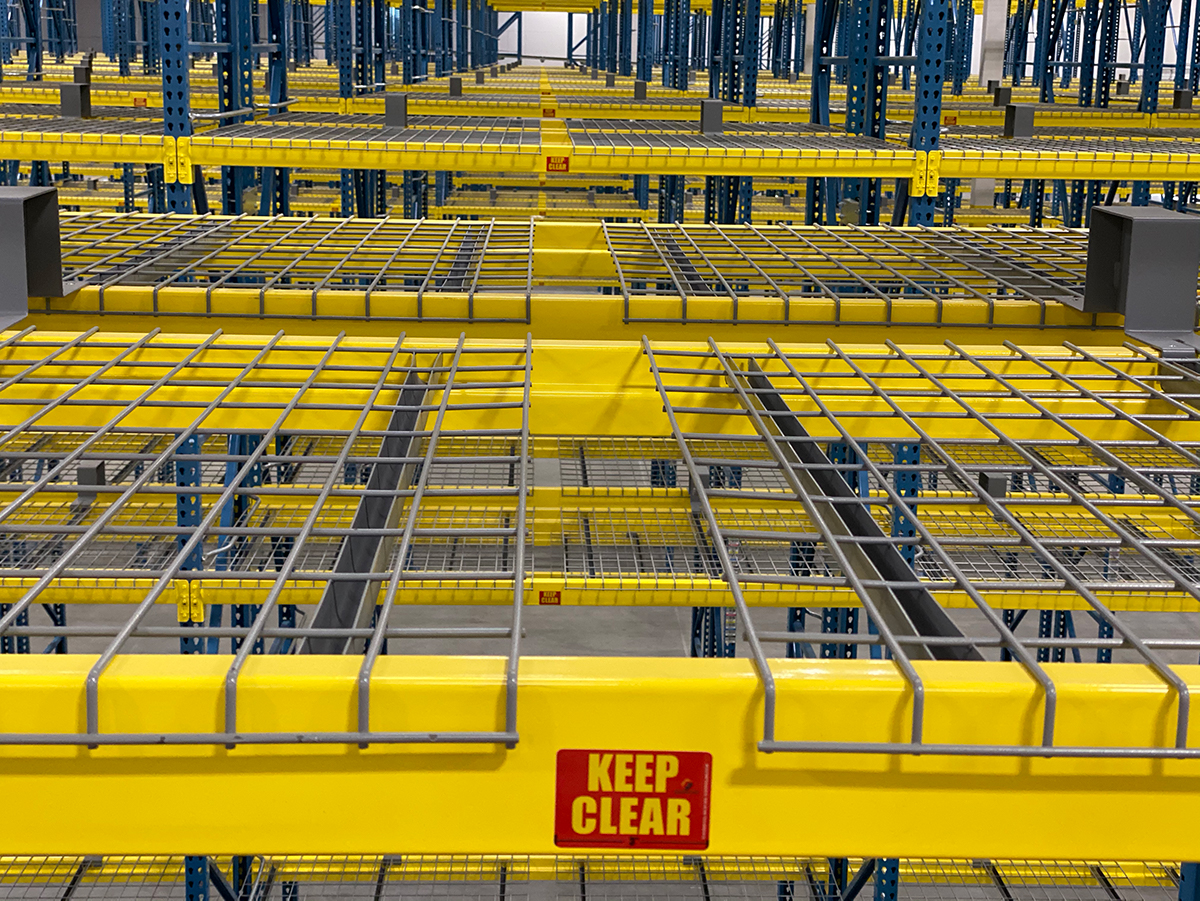 Standard Flue Space Labels Color & sizes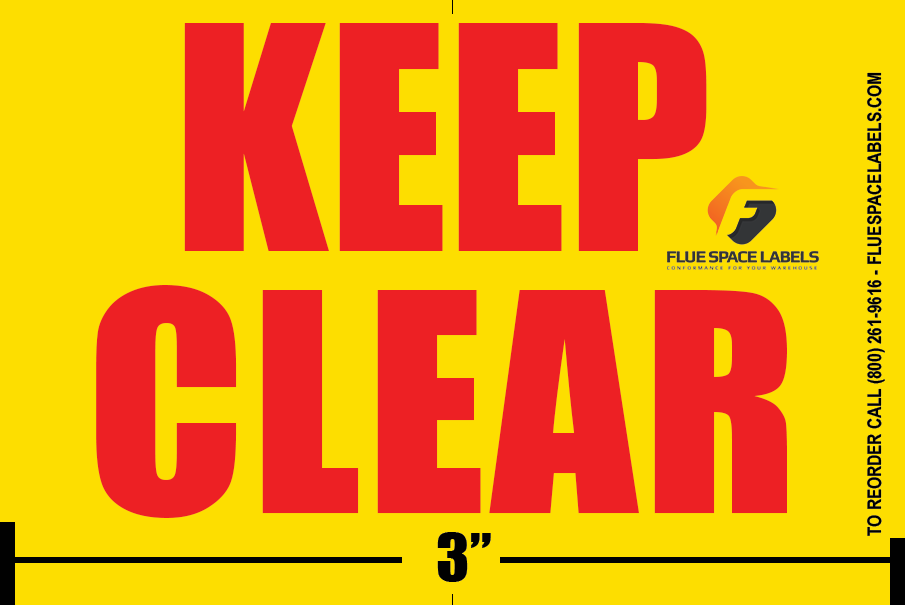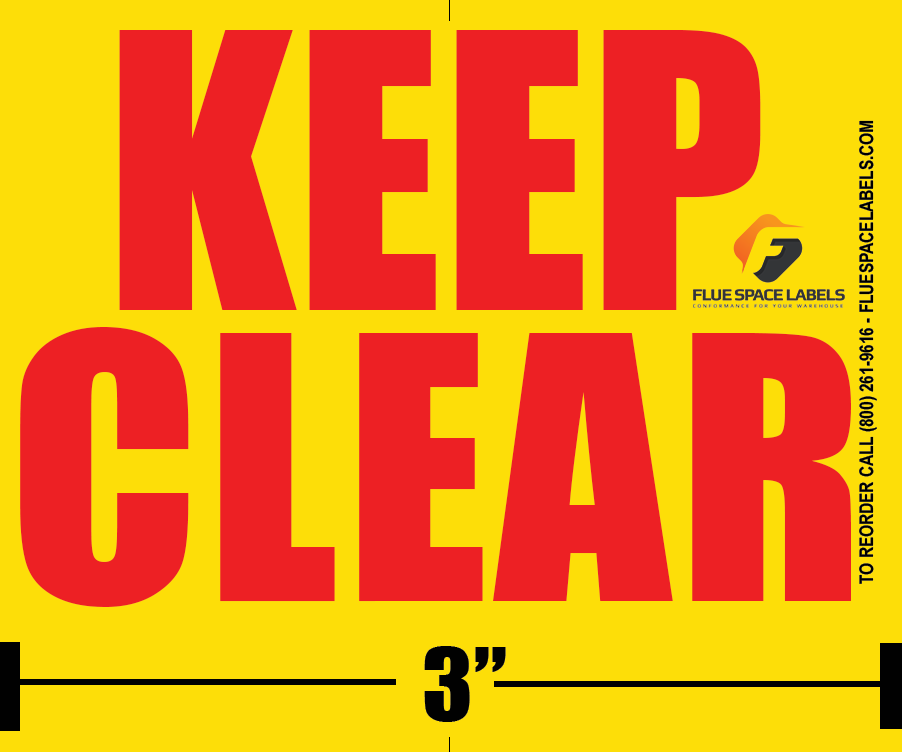 What to do in that case
In that case, an exception can be made, and rather than using the Yellow flue space label, you need to use the Red with Yellow fonts label must be used.
Alternative Flue Space Labels Color & sizes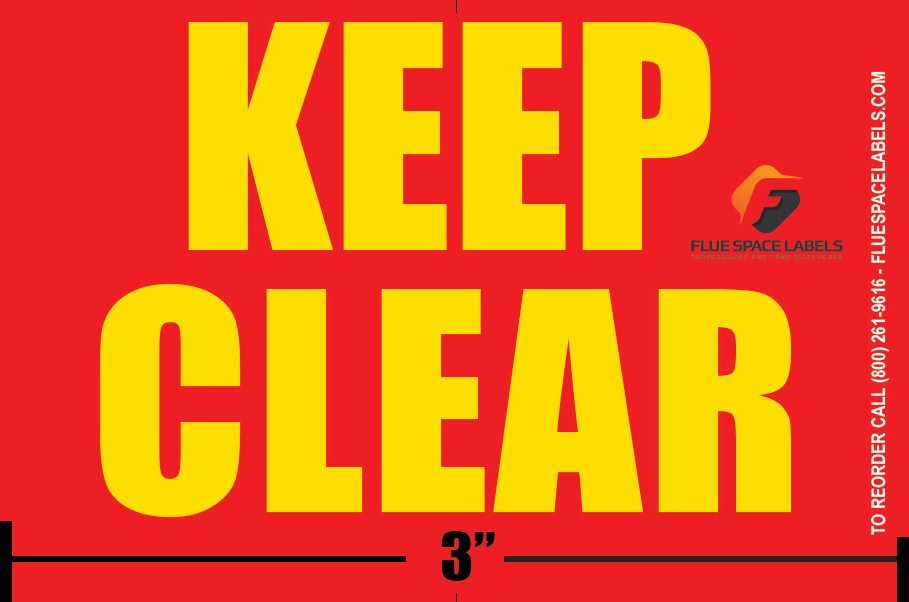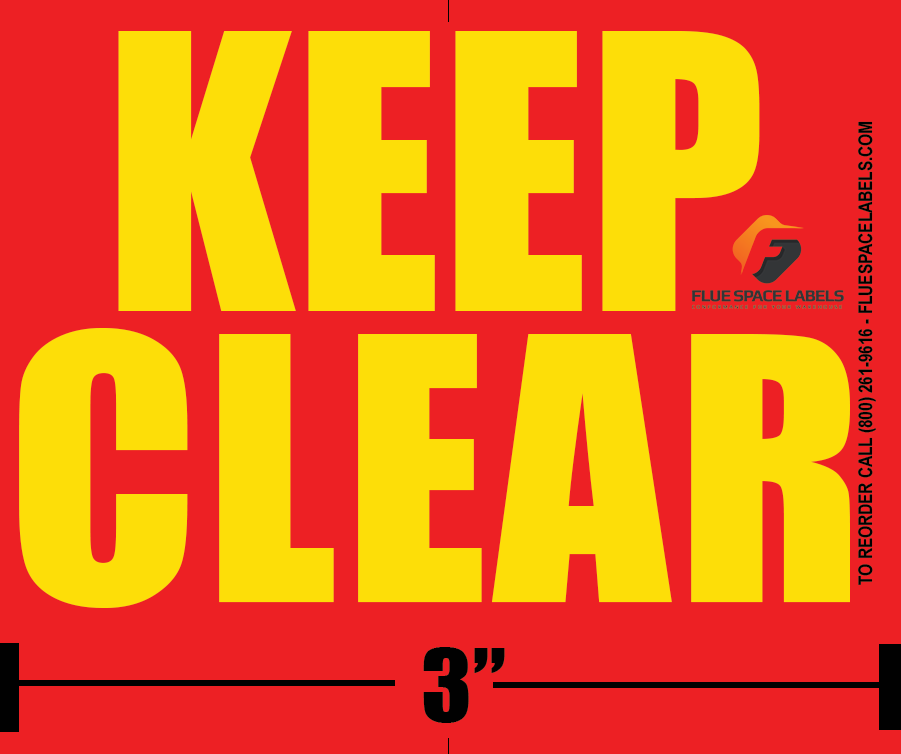 Since the enforcement of Flue Space Labels in Southern California, the "Red Background with Yellow Fonts" label has only been used twice. Their corresponding jurisdictions approved both instances. Please check with your local authority to use this alternative before labeling your pallet racking system
Pallet Rack Beam sizes & configurations
The purpose of the Flue Space Label is to provide a 3-inch or 6-inch transverse flue space in your pallet racks and to help your sprinkler system work correctly in case of a fire.
Some fire departments may require you to have wire decks, flue keepers, and pallet backstops to provide a well ventilated transverse and longitudinal flue space. Depending on which fire authority you are dealing with, your requirements may vary. Please check with your High Piled Storage Consultant for further explanation and your local fire code requirements.
Another issue you need to think of is, not all beam sizes are the same, so using the correct label height will help improve the longevity of your labels. Depending on the weight capacity of your products, storage systems may vary in load beam face sizes, the most common sizes are: